Character - Nightbrother - Jedi.
Points: 11/14. Health: 11.
After you activate this character, if there are no dice showing shields in play, you may spend 1 resource to deal 2 damage to a character.
Power Action - Spot up to two other Blue characters to turn that many of an opponent's dice to any side.
ARH
Faltering Allegiances #4.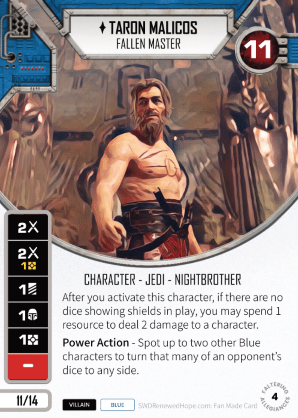 No review yet for this card.