Support - Droid.
Cost: 1.
- Gain 1 resource and either place 1 resource on a support or remove 1 damage fom a support.
The astromech R1-J5 was a mechanic for Team Fireball and long-time comanion of Jarek Yeager.
Tiziano Baracchi
Covert Missions #99.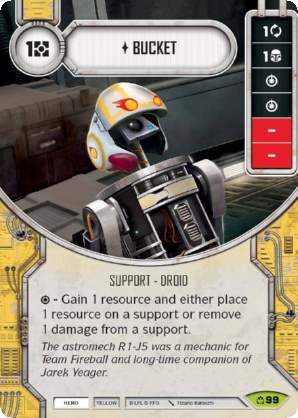 No review yet for this card.