Upgrade - Weapon.
Cost: 3.
After an opponent's die is turned, you may turn this die to any side. Then, if this upgrade is on Kanan Jarrus, you may exhaust it to turn one of his character dice to any side.
JB Casacop
Covert Missions #68.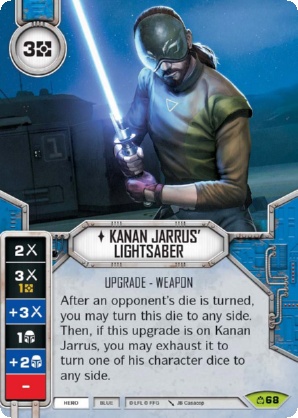 No review yet for this card.