Character - Spectre - Jedi.
Points: 9/12. Health: 9.
This character's point value is decreased by 1 if your team has another Spectre.
After you activate this character, you may choose a symbol and a die. Then an opponent turns that die to a side not showing the chosen symbol.
Borja Pindado
Covert Missions #55.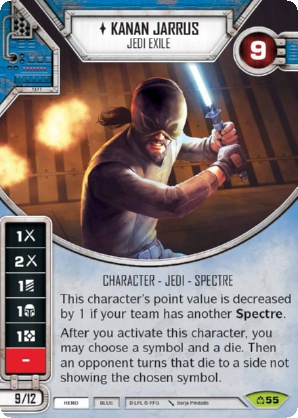 No review yet for this card.