Villain
.
Command
.
Uncommon
.
Upgrade - Title.
Cost: 1.
Leader character only.
After you resolve or remove one of your Red dice showing a resource (), you may exhaust this upgrade to roll that die into your pool.
"Oh, it's beautiful." Orson Krennic
Jake Murray
Covert Missions #36.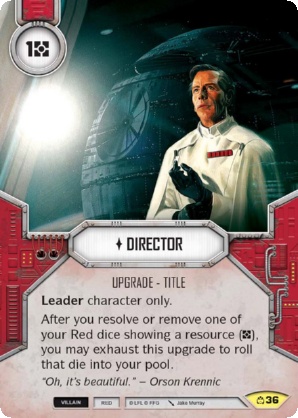 No review yet for this card.