Character - Trooper - Leader.
Points: 11/14. Health: 11.
After you claim or take control of the battlefield, you may deal 1 indirect damage () to an opponent.
"You will come with us, or be destroyed."
David Auden Nash
Covert Missions #20.
Reprinted in: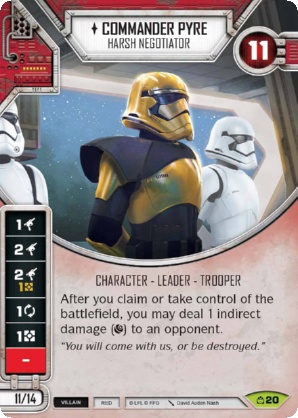 No review yet for this card.