Support - Vehicle.
Cost: 3.
- Deal 2 damage to a character. You may place 1 damage on a vehicle. Then, if Darth Vader is piloting this support, you may discard a vehicle that has 2 or more damage.
Mark Molnar
Covert Missions #14.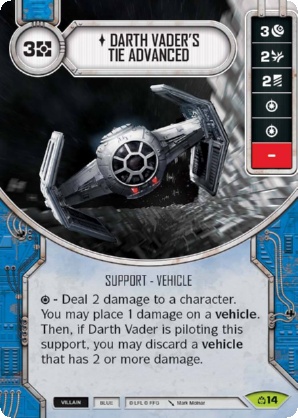 No review yet for this card.