Character - Leader - Jedi.
Points: 12/15. Health: 11.
You can include up to 4 different Blue hero cards in your deck.
After you activate this character, you may place a hero card in any player's discard pile on the bottom of their deck. Then deal 1 damage to a character.
Alxsandr Elichev
Covert Missions #3.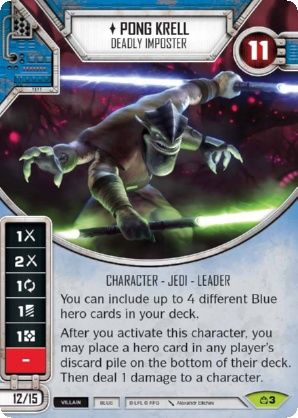 No review yet for this card.