Neutral
.
General
.
Starter
.
Character - Shapeshifter.
Points: 6. Health: 6.
After you activate this character, you may choose a character subtype. Until the end of this round, this character gains the chosen subtype.
A reptilian-like sentient species, Clawdites could shapeshift into humanoid forms.
Alexandr Eiichev
Allies of Necessity #13.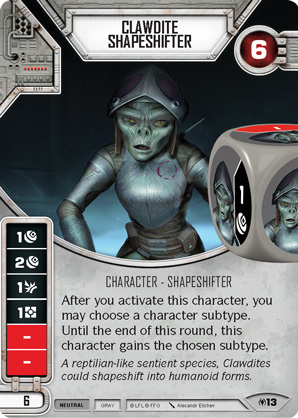 No review yet for this card.