Neutral
.
Rogue
.
Uncommon
.
Spot a Yellow character and choose a support in play that has no mods. Then spend resources equal to that support's cost to discard it.
"That was my best dissecting hand!" 0-0-0
John Anthony DiGiovanni
Across the Galaxy #138.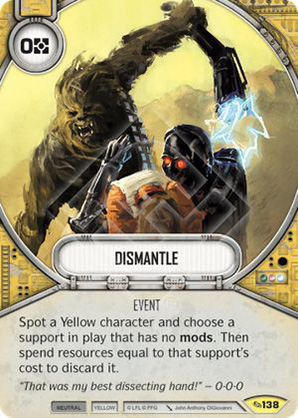 No review yet for this card.