Neutral
.
Command
.
Legendary
.
Upgrade - Weapon.
Cost: 2.
Attached character's upgrade limit is decreased by 1.
The Alliance made sure to find a use for every weapon they could, from stun batons to repurposed TIE fighter cannons.
Andreas Zafiratos
Across the Galaxy #132.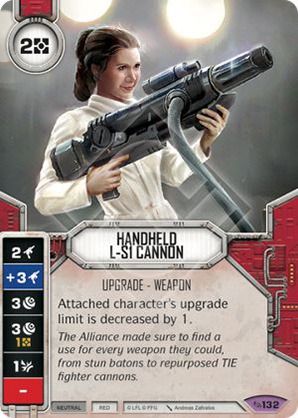 No review yet for this card.