Character - Scoundrel - Pilot.
Points: 12/15. Health: 11.
Power Action - Play a Yellow vehicle from your hand, decreasing its cost by 1 and giving it Ambush. If that vehicle is the Millennium Falcon, you may activate it.
"Everything you heard about me is true."
Darren Tan
Across the Galaxy #89.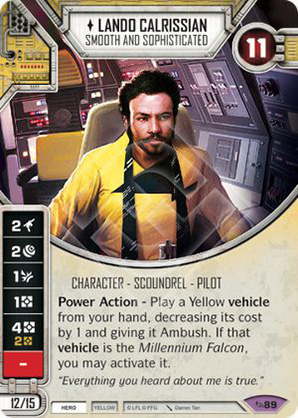 No review yet for this card.