Support - Vehicle.
Cost: 2.
Power Action - Spot Poe Dameron to turn this die to any side.
- Deal 1 damage to a character. If a droid is attached to this support, reroll this die instead of removing it.
Darren Tan
Across the Galaxy #85.
Reprinted in: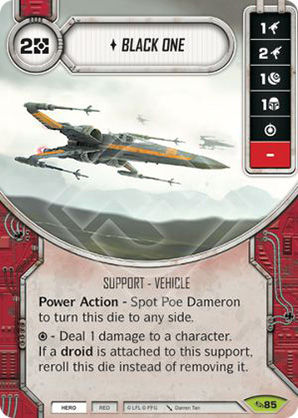 No review yet for this card.