Hero
.
Command
.
Legendary
.
Character - Leader.
Points: 13/16. Health: 12.
After you activate this character, you may look at the top 3 cards of an opponent's deck, and rearrange them in any order. You may discard the top card of that deck.
"Rebellions are built on hope."
Cristi Balanescu
Across the Galaxy #74.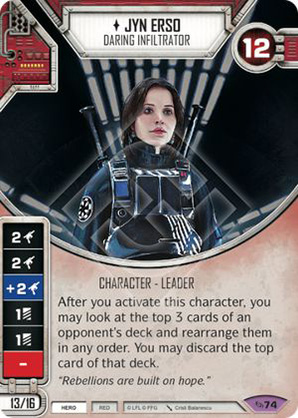 No review yet for this card.