Upgrade - Weapon.
Cost: 3.
This card was errata'd
After 1 or more shields are removed from attached character, you may exhaust this upgrade to give that character 1 shield. Then, if this upgrade is on Qui-Gon Jinn, you may draw a card.
Jason Juta
Across the Galaxy #71.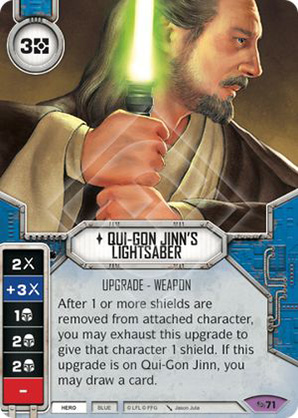 No review yet for this card.