Character - Apprentice.
Points: 9/12. Health: 9.
After another character's character die is turned, you may turn one of this character's character dice to a side showing the same symbol as that die.
"It pays for one to be prepared." Luminara Unduli
Ameen Naksewee
Across the Galaxy #55.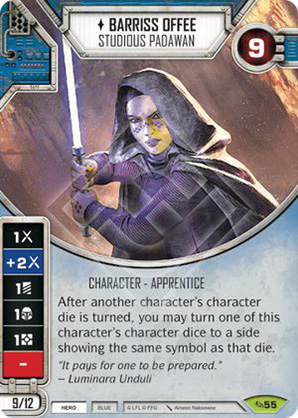 No review yet for this card.