Villain
.
Rogue
.
Legendary
.
Character - Leader.
Points: 15/20. Health: 13.
- Shuffle your deck and look at the top card of it. You may play that card for free.
Underneath his mask of sophistication resided a brutality that manifested through the Crimson Dawn.
Ryan Valle
Across the Galaxy #35.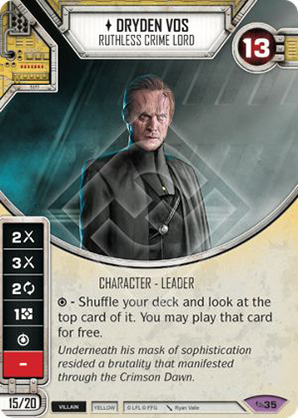 No review yet for this card.