Support - Vehicle.
Cost: 2.
Ambush.
You may include up to 4 copies of this support in your deck.
After you play this support, search your deck for a copy of it, reveal it, and add it to your hand. Shuffle your deck.
Lukasz Jaskolski
Across the Galaxy #31.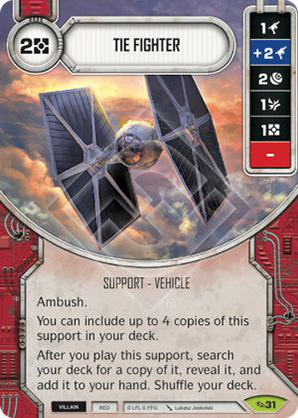 No review yet for this card.