Villain
.
Command
.
Common
.
Play only if you have more dice in your pool than an opponent has in their pool.
Remove one of that opponent's dice.
"Your lightsabers will make a fine addition to my collection." General Grievous
JB Casacop
Across the Galaxy #22.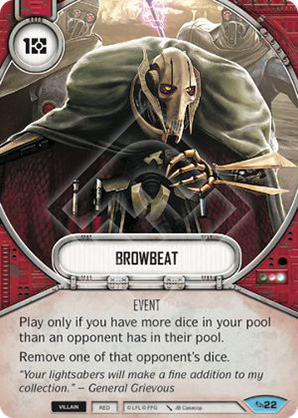 No review yet for this card.