Character - Droid.
Points: 9. Health: 9.
Power Action - Turn one of your droid character dice to a side showing damage (, or ).
Due to the higher costs, super battle droids where often outnumbered on the battlefield by B1 battle droids 100 to 1.
JB Casacop
Across the Galaxy #20.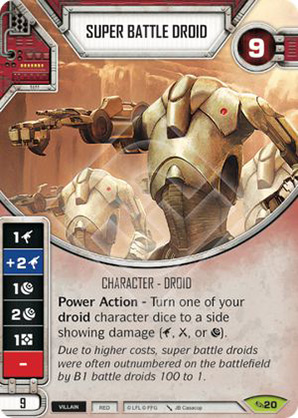 No review yet for this card.