Villain
.
Command
.
Legendary
.
Character - Trooper - Leader.
Points: 12/15. Health: 12.
While one or more of this character's character dice are in your pool, your opponents cannot take additional actions.
"Today, the Rebellion dies."
Darren Tan
Across the Galaxy #18.
Used as parallel die by: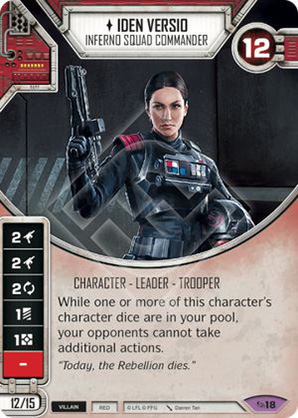 No review yet for this card.