Villain
.
Force
.
Legendary
.
Upgrade - Weapon.
Cost: 3.
After you resolve this die, you may spend 1 resource to roll one of attached character's character dice into your pool. Then, if this upgrade is on Darth Vader, deal 1 damage to a character.
Andreas Zafiratos
Across the Galaxy #16.
Reprinted in: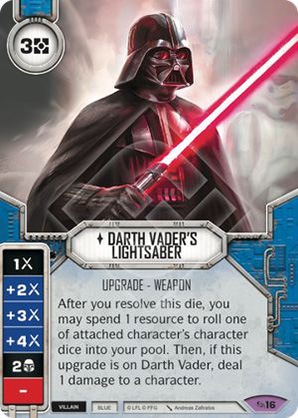 No review yet for this card.