Villain
.
Force
.
Uncommon
.
Before the effects of an opponent's event would be resolved, discard this support from play to cancel those effects instead.
"The senate has put a bounty on your horned little head." Asajj Ventress
Tony Foti
Across the Galaxy #12.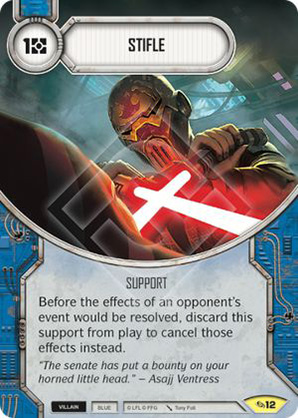 No review yet for this card.