Hero
.
Command
.
Legendary
.
Upgrade - Weapon.
Cost: 2.
While this upgrade is on Rex, your copies of it are non-unique.
After you activate attached character, if you control the battlefield, you may activate one of your characters.
Jacob Atienza
Way of the Force #87.
Used as parallel die by: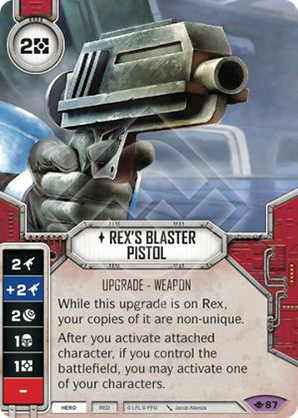 No review yet for this card.