Villain
.
Rogue
.
Legendary
.
Character - Scoundrel.
Points: 13/16. Health: 11.
After you remove one or more of an opponent's dice, you may deal 1 indirect damage () to that opponent for each die you just removed.
Cristi Balanescu
Way of the Force #35.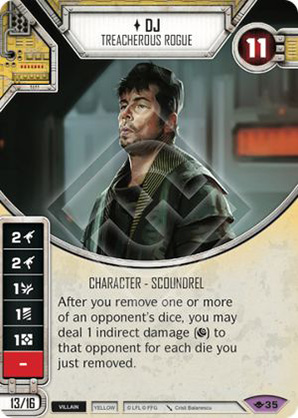 No review yet for this card.