Support - Vehicle.
Cost: 2.
- Spend 2 resources to add a Battle Droid (9) to your team. Discard this support from play.
A heavy transport starship used by the Trade Federation for transporting and deploying droid battalions planet side.
Alexandr Elichev
Legacies #14.
Reprinted in: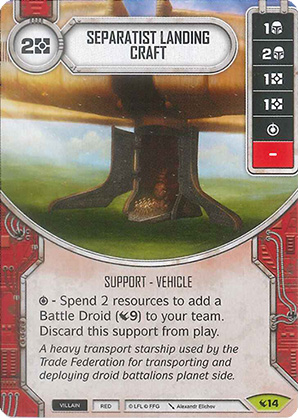 No review yet for this card.