Villain
.
Command
.
Starter
.
Character - Trooper - Leader.
Points: 9/13. Health: 10.
This card was errata'd
- Deal 2 damage to a character, or 3 damage instead if that character has 6 or more damage on it.
"You can't be so stupid as to think this will be easy."
Leonid Kozienko
Two-Player Game #2.
Reprinted in: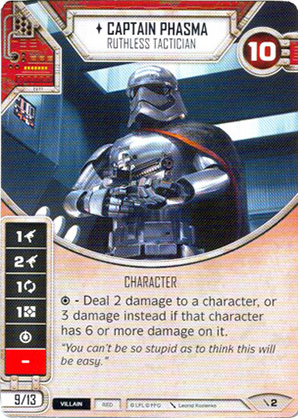 No review yet for this card.