Character - Pilot.
Points: 7. Health: 7.
This card was errata'd
After you activate this character, you may reroll one of your vehicle dice.
The first time in the cockpit was always thrilling… even if it was the last.
Alex Shaldin
Empire at War #27.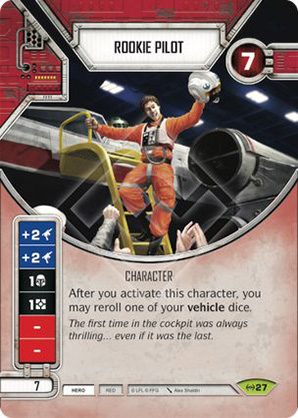 No review yet for this card.