Character - Advisor.
Points: 7/10. Health: 8.
This card was errata'd
- Deal 1 damage to a character, or 3 damage instead if that character has no damage on it.
"Inform the First Order… I've found the droid."
Audrey Hotte
Empire at War #16.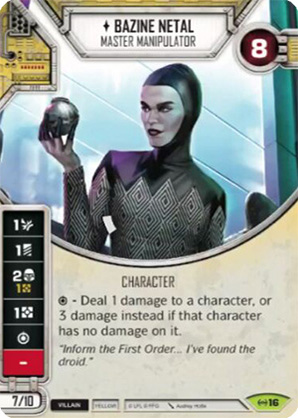 No review yet for this card.