Character - Guard - Droid.
Points: 9. Health: 8.
This card was errata'd
Before this character would be defeated by damage, instead defeat it after this round ends.
The IG-100 MagnaGuard droid could withstand massive damage before total system failure.
Joel Hustak
Empire at War #3.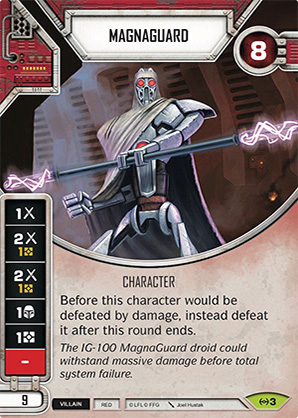 No review yet for this card.