Character.
Points: 12/15. Health: 12.
After you play a Blue ability on this character, place one resource on this card.
Action - If this character has 2 or fewer character dice, remove 3 resources from it. Then it gains 1 die (add a set-aside copy of this die on this card).
ARH
Display of Power #4.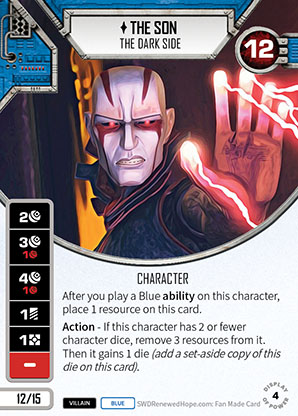 No review yet for this card.