Character.
Points: 12/15. Health: 12.
Charm.
After you play a Blue ability, you may heal 1 damage from a character.
Power Action - Remove 1 charm token from a character to discard the top card of that character's controller's deck. You may heal 1 damage from that character.
ARH
Display of Power #46.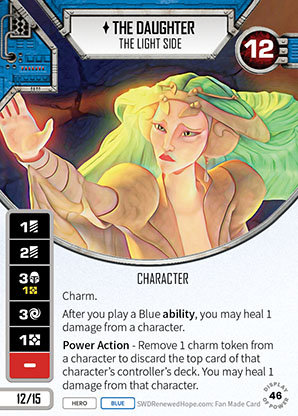 No review yet for this card.