Character - Partisan.
Points: 12/15. Health: 11.
You cannot play Blue abilities on this character.
Power Action - Turn one of your character dice showing a blank to a side with a value of 1, or to any side instead if you spot Baze Malbus.
ARH
Unlikely Heroes #46.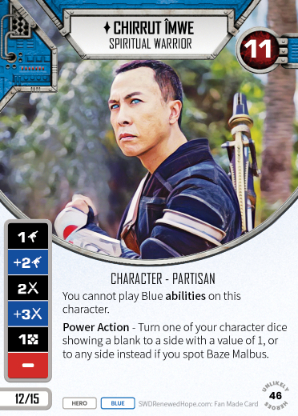 No review yet for this card.