Villain
.
General
.
Starter
.
Support - Bounty Hunter.
Cost: 2.
The X on this die is equal to the number of resources you have, to a maximum of 3.
If you want the best, you're going to need the credits.
ARH
Unlikely Heroes #45.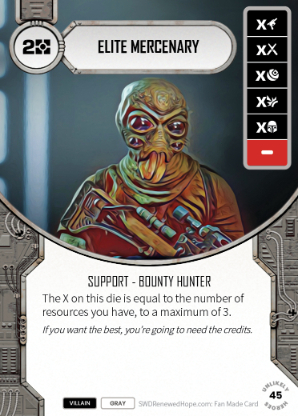 No review yet for this card.