Hero
.
Command
.
Legendary
.
Character - Trooper - Leader.
Points: 11/14. Health: 11.
Before you activate this character, you may spend 1 resource or spot a Clone Trooper to take control of the battlefield.
"In my book, experience outranks everything."
Nicholas Elias
Way of the Force #74.
Used as parallel die by: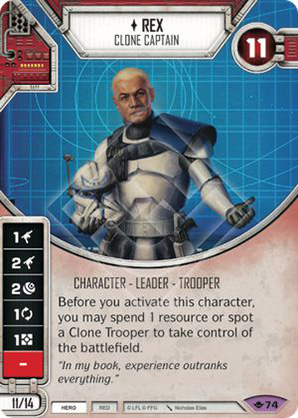 No review yet for this card.