Hero
.
Command
.
Legendary
.
Character - Leader.
Points: 12/15. Health: 11.
Power Action - Remove one of your character dice to discard cards from the top of a deck equal to the value showing on that die.
Cristi Balanescu
Way of the Force #73.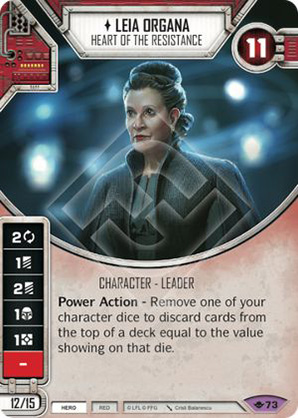 No review yet for this card.