Character - Leader.
Points: 14/16. Health: 12.
You may include up to 4 Yellow villain cards and up to 4 Yellow hero cards in your deck.
After you play a Yellow card, place 1 resource on this character.
Power Action - Remove 2 resources from this character to roll one of his character dice into your pool.
ARH
Seeking Answers #97.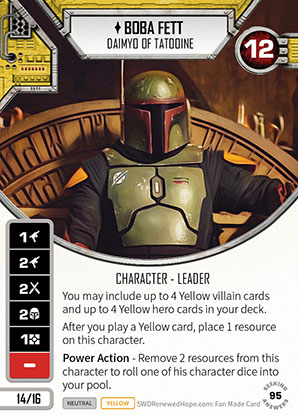 No review yet for this card.