Support - Droid.
Cost: 1.
Discard this support if it has 3 or more damage on it.
Action - Exhaust this support and place 1 damage on it to do one of the following -
- Draw 1 card.
- Turn a die to a side showing a value of 1.
ARH
Seeking Answers #70.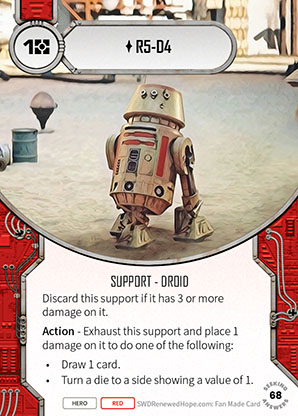 No review yet for this card.