Character - Apprentice.
Points: 14/18. Health: 13.
Power Action - Choose one:
- Remove 3 Jedi support dice from your pool and spend 2 resources to flip this character.
- Roll a Jedi die on one of your cards in play into your pool.
ARH
Seeking Answers #46.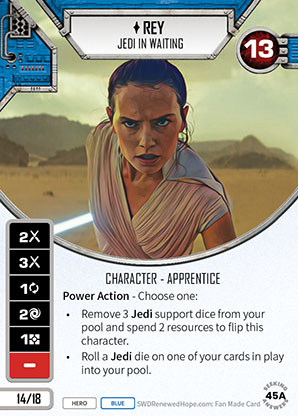 No review yet for this card.