Villain
.
Command
.
Starter
.
Character - Leader.
Points: 10/13. Health: 11.
After setup, choose a color.
After a card of the chosen color leaves an opponent's hand, place 1 resource on this character.
Action - Remove two resources from this card to turn an opponent's die of the chosen color to any side.
ARH
Seeking Answers #18.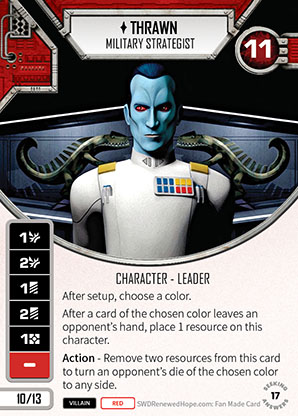 No review yet for this card.