Upgrade - Weapon.
Cost: 3.
While this upgrade is on a witch, it gains Redeploy.
After you play this upgrade, you may discard a card from your hand that costs an odd number to roll this die into your pool.
ARH
Seeking Answers #13.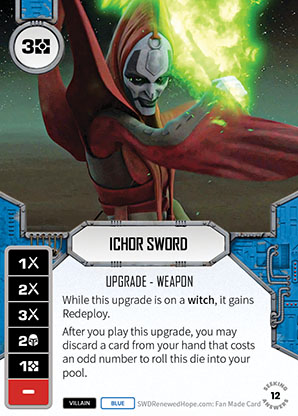 No review yet for this card.