Villain
.
Force
.
Legendary
.
Character - Sith.
Points: 17/22. Health: 14.
Decrease the cost of the first ability you play on this character each game by 2.
- Choose an upgrade on this character and deal indirect damage to an opponent equal to that upgrade's cost.
"I was the last survivor."
Martin de Diego Sádaba
Echoes of Destiny #139.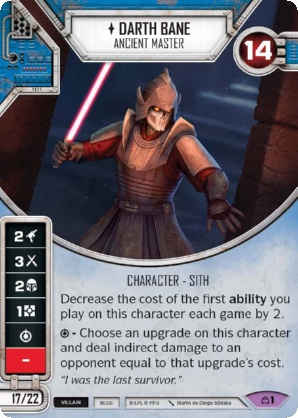 No review yet for this card.