Character - Apprentice.
Points: 11/15. Health: 11.
Power Action - Reroll a character die or turn a villain character die to a side showing a value of 0.
- Give 2 shields to a character. Then, if that character has 3 or more shields, reroll this die instead of removing it.
Audrey Hote
Echoes of Destiny #117.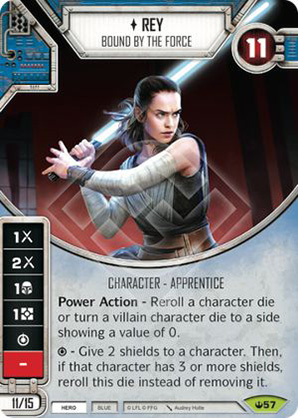 No review yet for this card.