Discard this support from play if you control Qui-Gon Jinn.
- Shuffle this support into its owner's deck to give a character 1 shield. Then remove any number of shields from your characters to deal that much damage to a character.
Andreas Zafiratos
Echoes of Destiny #105.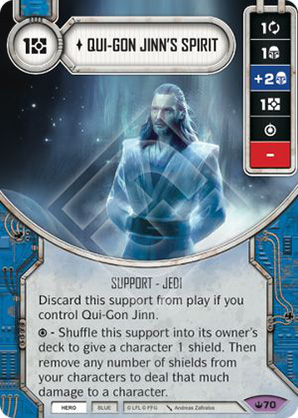 No review yet for this card.