Character - Sith - Leader.
Points: 15/19. Health: 15.
- Deal damage to a character equal to the number of support dice in your pool or play a support from your hand, decreasing its cost by 2.
"Witness the final destruction of the Alliance, and the end of your insignificant Rebellion."
ARH
Galactic Struggle #1.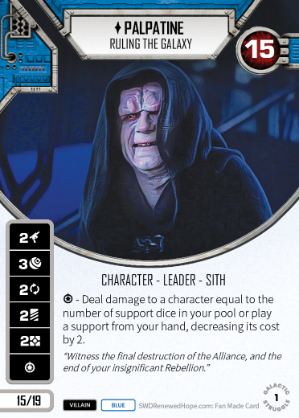 No review yet for this card.