Character - Bounty Hunter.
Points: 11/14. Health: 11.
After you play a Yellow event, you may reroll one of your dice.
Power Action - Reroll a weapon die. Then, if that die is showing damage, deal 1 damage to a character. Otherwise, give this character 1 shield.
ARH
Unlikely Heroes #103.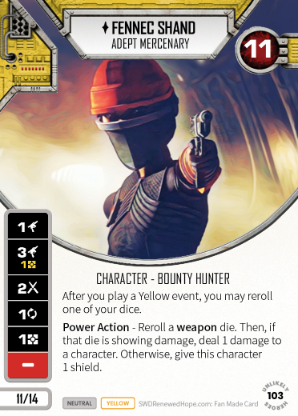 No review yet for this card.