Character - Trooper - Leader.
Points: 14/17. Health: 12.
After the start of the round or when the battlefield changes control, if you control the battlefield, draw a card.
Power Action - Discard a card from your hand to turn a trooper die to any side.
ARH
Unlikely Heroes #61.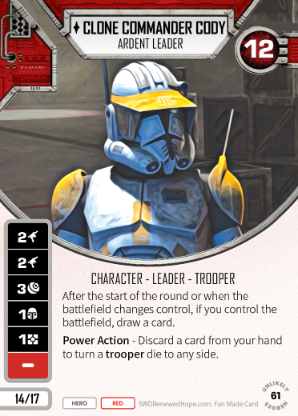 No review yet for this card.