Villain
.
Command
.
Starter
.
Support - Vehicle.
Cost: 4.
Power Action - Spot a leader to roll this die into your pool.
"A fearsome sight on any battlefield, the AAT is one of the Trade Federation's most formidable weapons." - Captain Panaka
ARH
Unlikely Heroes #26.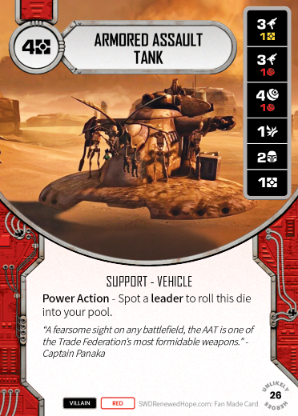 No review yet for this card.