Villain
.
Command
.
Starter
.
Action - Exhaust this downgrade to place 1 resource on it. Then, If this card has 2 or more resources on it, force an opponent to remove one of attached character's character dice. Then roll that die into your pool.
ARH
Unlikely Heroes #20.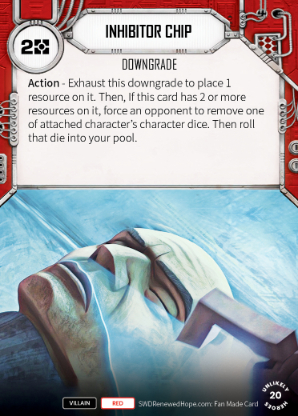 No review yet for this card.