Villain
.
Command
.
Starter
.
Character - Trooper - Pilot - Leader.
Points: 12/15. Health: 12.
You may include Iden Versio on a team that also includes a Red hero leader.
Piloting.
While this die is in your pool, increase the value of your piloted vehicle dice by 1.
ARH
Unlikely Heroes #18.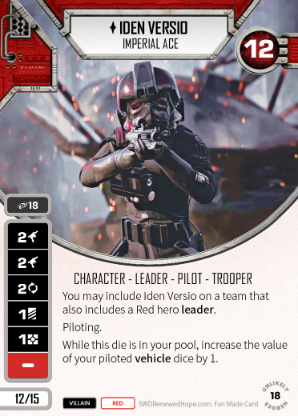 No review yet for this card.